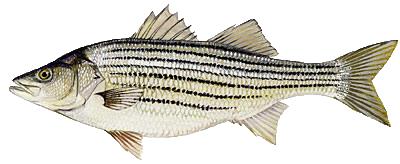 Sunshine Bass has a mild and sweet taste that appeals to many consumers, and if you are aware of where the food comes from, and that it is produced under sustainable conditions, the fish "Sunshine Bass" is worth sacrificing attention on.
Sustainable farming
Sunshine Bass is grown in indoor plants where the water is recycled and the excess nutrients are composted and recycled on nearby fields. In addition, the energy of the plant's operation is gained from a large wind turbine.
Hygiene and quality
The breeding takes place in an indoor plant, where the water can be exchanged between freshwater and saline, and this is recycled. This and the fact that the feed is of extremely high quality ensures that the fry is not infected with diseases or parasites and therefore, fish from Biofarm.dk ApS are exempt from the freezing requirement for raw fish.
Kosher and Halal
At Biofarm.dk ApS we have chosen to avoid feed containing residues of porcine blood. This means that fish from here live up to the demands made for both Kosher and Halal.
Feed and taste
Feed is one of the most important factors for successful breeding and that the fish actually tastes good. Therefore, the fish feed that have been selected so that there is a high content of protein and no plant material such as soybeans, because this can give the fish an aftertaste. Sunshine Bass has a mild and easy sweet taste that appeals to many consumers. And at Biofarm.dk ApS you can actually order your very own "designer fish" which is fed to your liking so that the fish will taste like you like it the best.
Popular in the US
Sunshine Bass was originally produced in Florida and has become a very popular put'n'take fish in the US, known for its good ability to fight.
Sunshine Bass is a hybrid of the species Morone chrysops x Morone saxatilis.